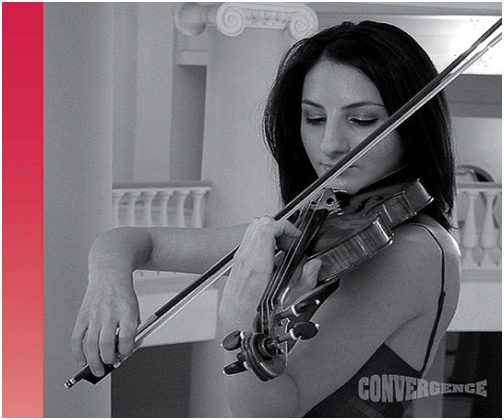 Natia Mdinaradze (Violin)
The young violinist graduated from the Z. Paliashvili Central Music School in Tbilisi under Professor Ernst Arakelov. She continued her studies at American Music Conservatoires and studied with Professors Kurt Sassmannshhaus and Dmitri Berlinski. Natia has received several prestigious scholarships and went on to Koln to study with Professor Gorian Koshuta.
Natia is a laureate of the first National competition of Georgia and the "Piccoli Mozart" Festival in Monte Carlo; she has won the Balys Dvarionas competition in Vilnius as well as the Michigan State University Honorary Competition; and has received a Grand-Prix at the Tunbridge Wells International Youth Concert Artists Competition, where she also received three special prizes.
Natia has collaborated with the famous violinist Liana Isakadze, conductors - Jansug Kakhidze, Vakhtang Kakhidze, Vakhtang Machavariani, Revaz Takidze, Peter Oundjian, Alejandro Rivas, Christopher Eddis, James Fellenbaum; the Tunbridge Wells Royal Chamber Orchestra, the Starling Chamber Orchestra.
In 2006, Natia was invited to Freiburg by a newly formed musical ensemble "Recherche", after which she has actively been playing contemporary music. Since 2011, Natia is the concertmaster of a contemporary Swiss ensemble "Convergence".